Despite a lopsided loss to the Denver Nuggets in Game 1, Jimmy Butler remains confident that the Miami Heat will win the NBA championship. Butler's confidence has never wavered throughout the playoffs, even when facing higher-seeded opponents.
Here's what "Jimmy Buckets" had to say to the media before Game 2 when asked about Miami's mindset after the loss:
(4:20 mark)
•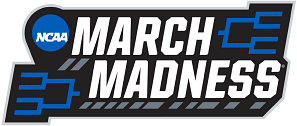 "No matter how many points they score, we just gotta score more, get more stops, play harder, do things the right way. We're okay, we really are. We're very calm, we're very collected.
"We have so much confidence, still. It's not going anywhere. We're gonna believe in each other, always, no matter what, home or away. We're still gonna get four."
In the Eastern Conference Finals and despite three straight losses to the Boston Celtics, Butler guaranteed a Game 7 win. Jimmy Butler's Heat lost a brutal Game 6 when Derrick White's follow-up shot went into the rim with 0.1 seconds left in the clock.
Instead of wilting, the Heat remained calm while battling the Celtics in a close-out game on the road. Miami dominated Boston from start to finish to punch a ticket to the NBA Finals against the Denver Nuggets.
The Miami Heat, though, are facing perhaps the playoffs' most unflappable team. Nikola Jokic is playing at a historically great level and is nearly unstoppable. Jamal Murray has been just as good as the Serbian superstar.
Together, they've been a nightmare to defend. Jimmy Butler and the Heat defense tried a variety of things to stop the Jokic-Murray two-man game to no avail. They fronted, dropped, rolled out their zone defense and even tried a box-1. Denver's star duo had answers to everything the Heat threw at them.
Despite what they had seen, "Jimmy Buckets" oozed with confidence:
(5:15 mark)
"You gotta get to four. It's never over. Nobody's counted out. You gotta get to four. Down 0-1, we know we're gonna get to four. … We have to be better if we want to win. Not too much is said. It's all about what we're gonna do.
---
Jimmy Butler vowed to keep on passing to open shooters despite their terrible outside shooting in Game 1
Max Strus and Duncan Robinson combined for 1-14 from behind the arc. Caleb Martin, who nearly won the Eastern Conference MVP award over Jimmy Butler, went 1-7. If not for Haywood Highsmith and Kyle Lowry suddenly hitting their shots, Miami's shooting numbers would have been really ugly.
Butler had this to say to his struggling shooters:
"I need to say to them, 'I'm still gonna throw you the ball. And if you miss the next 10 [shots] and you're open on that 11th one, I'm still going to throw you the ball because you'll never be the reason why we lose. It's always a group effort and I want you to take the same shots."
The Miami Heat shot 5-16 (31%) from open three-pointers. They were 49% during the Eastern Conference finals against the Boston Celtics. Miami had numerous open looks. They just have to make them.
Jimmy Butler's confidence in his shooters isn't wavering a bit.
---
Also read: Jimmy Butler clarifies he has no 'Beef' with Nikola Jokic after Heat-Nuggets altercation in 2021
Edited by Michael Macasero